Raising Hell
Last week the streets of Los Santos and surrounding areas rumbled as a procession of three motorcycle clubs: Hell Riders MC, Skeleton Crew MC, and Reapers MC converged for a large biker meet.
The day was spent tearing up the streets and backroads…
…a healthy dose of mayhem and raising hell…
…all wrapped up with some good ole' hang out time back at the clubhouse.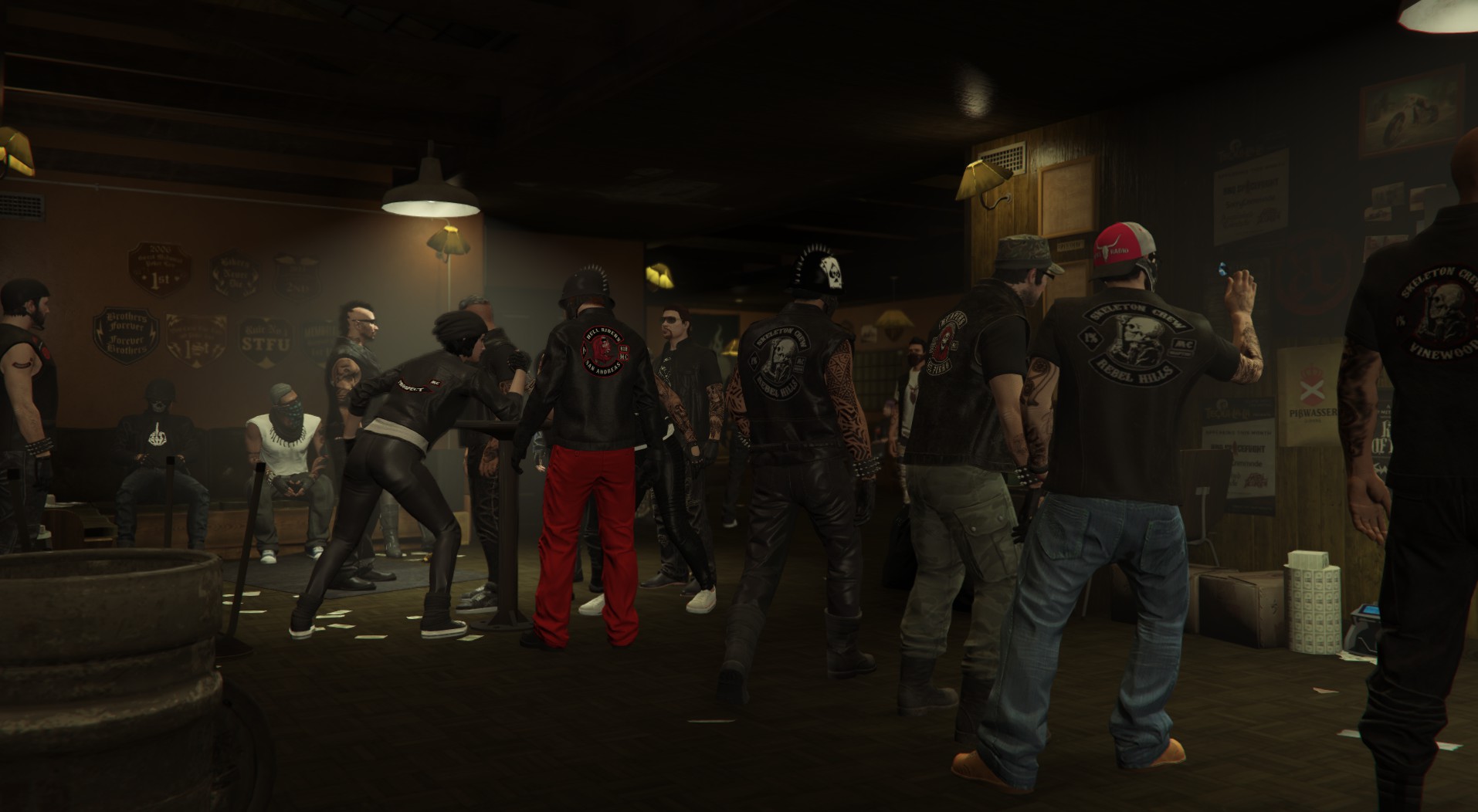 Thank you to everyone who showed up and make this an awesome and fun meet-up, and special thanks to HRMC for reaching out to organize and host it.